For hundreds of years of American history, a clash of cultures devastated communities and nations.Today, great wealth and great poverty intermix like a checker board.When we join together to bring healing to individuals and families, restoration and peace comes to communities and nations.The forgotten become known, the known are healed, and the healed become healers.
As a part of the YWAM Movement, we are a diverse family of volunteer servants from many nations, organizations and Christian backgrounds. Our common faith unites us as family and moves us to give, that others might have life.
From locally run schools to our wilderness programs keep track of all our events here.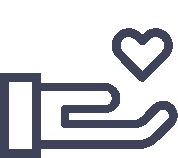 "Whoever is generous to the poor lends to the lord, and he will repay him for his deed."
To Know God And To Make Him Known
-Loren Cunningham
Founder of Youth With A Mission